After training as an actor for eight years and graduating from Tisch School for the Arts, I found a day job doing puppet shows for young children in Hoboken. The stories were similar to the stories I heard growing up—- stories of nuclear family units, fuzzy animals, or a prince rescuing a princess from a tower. I insisted on changing the tower story when I was the one performing it: the princess would now rescue the prince, and the rest of the plot remained the same.
When I started my own company, PUPPETSBURG, and we kept getting requests for a princess themed show, I wrote the "BQE SHOW: The Brooklyn QUEENS Expressway Show," in which our protagonist, Clementine, starts out wanting to be a princess but decides it is better to be a Queen—- and not just of a castle, but of all Brooklyn. Our Brooklyn Queen learns karate, rides the subway like a pro, prefers the color red to the color pink, and travels proudly over the graffiti-covered Williamsburg Bridge (a prop made by local artists as a barter for their child's birthday party.) Queen Clementine meets her friend Ai Wei Wei for soup dumplings in Chinatown, wearing a dazzling crown built of found objects.
.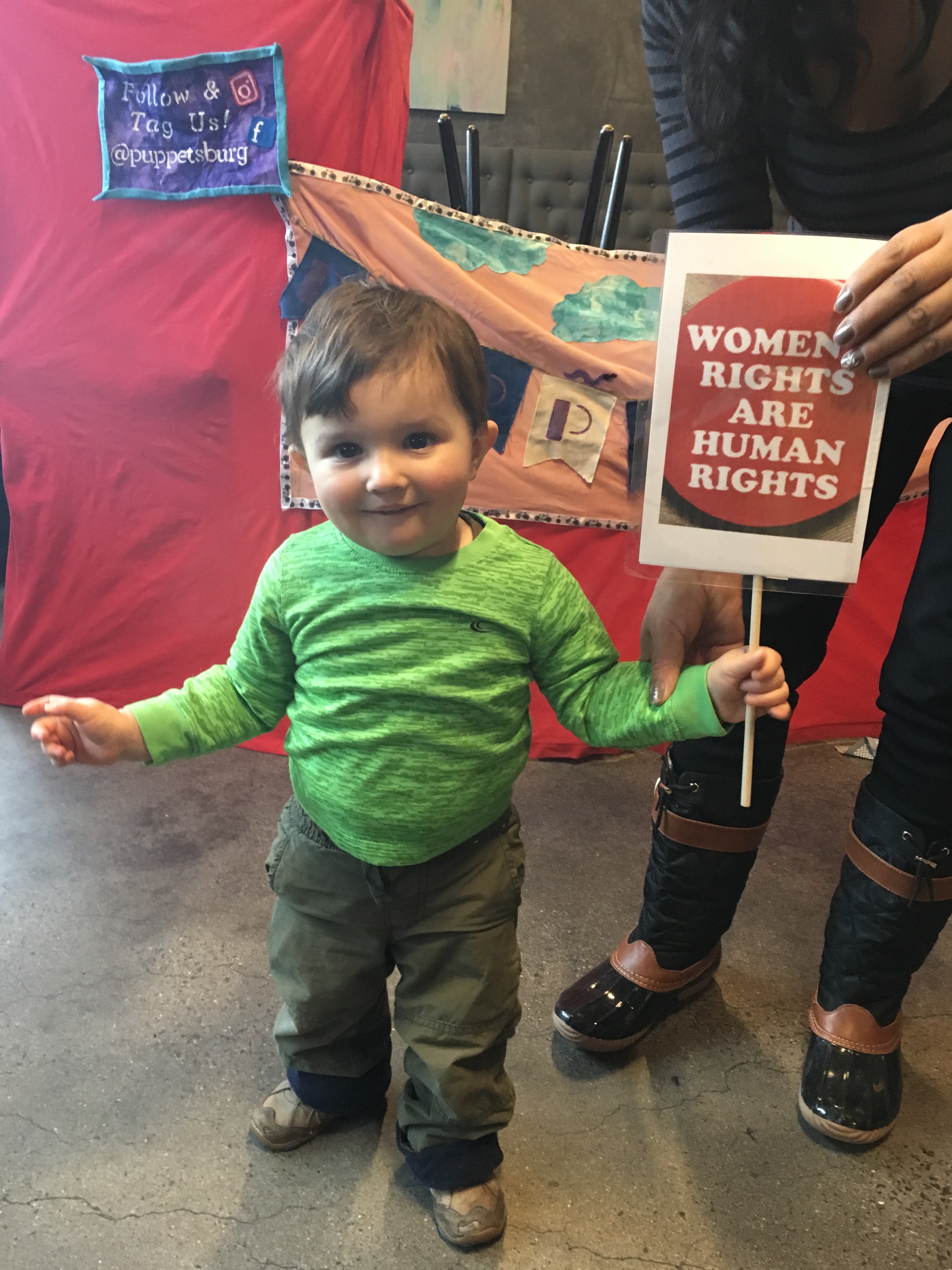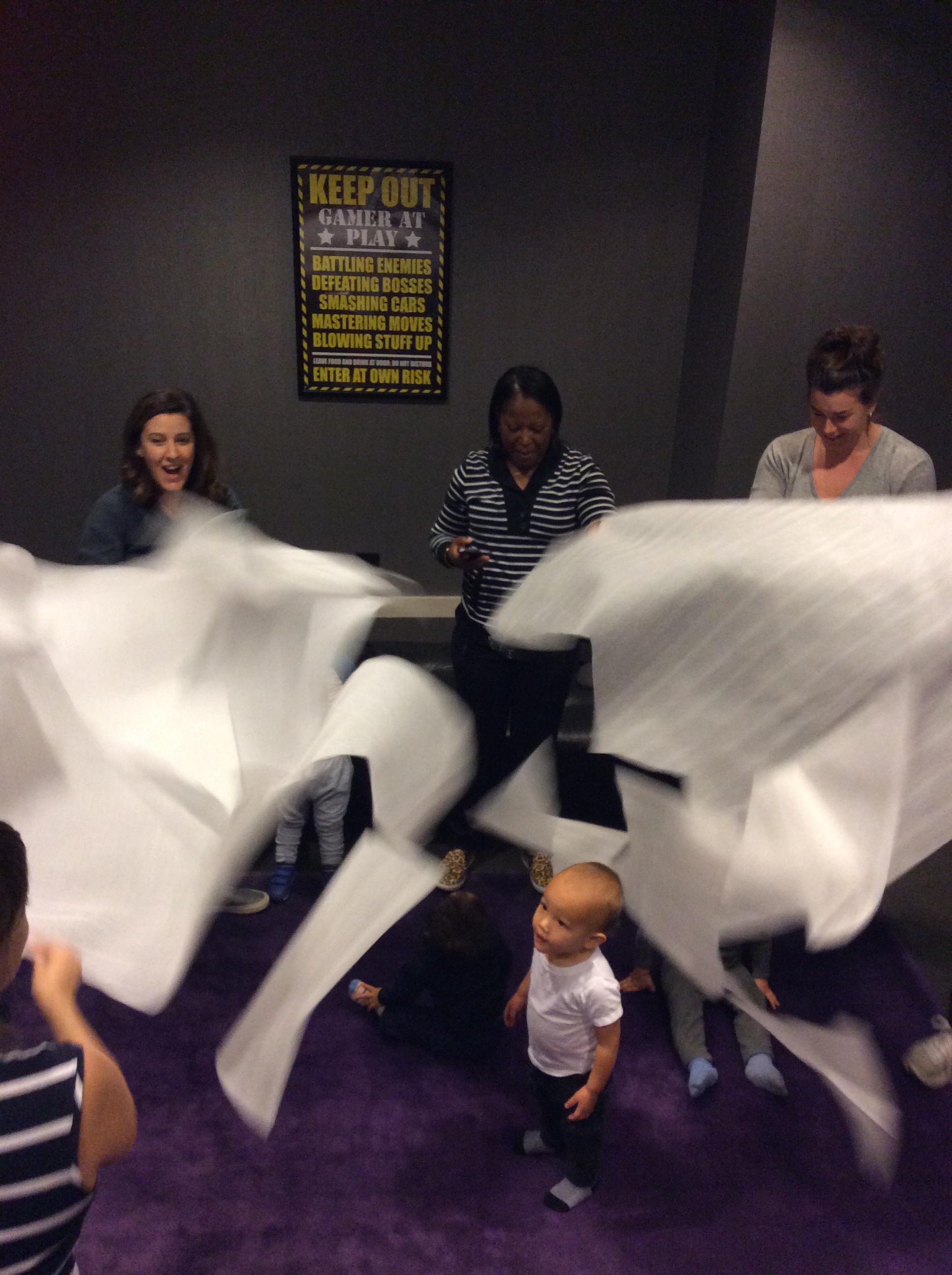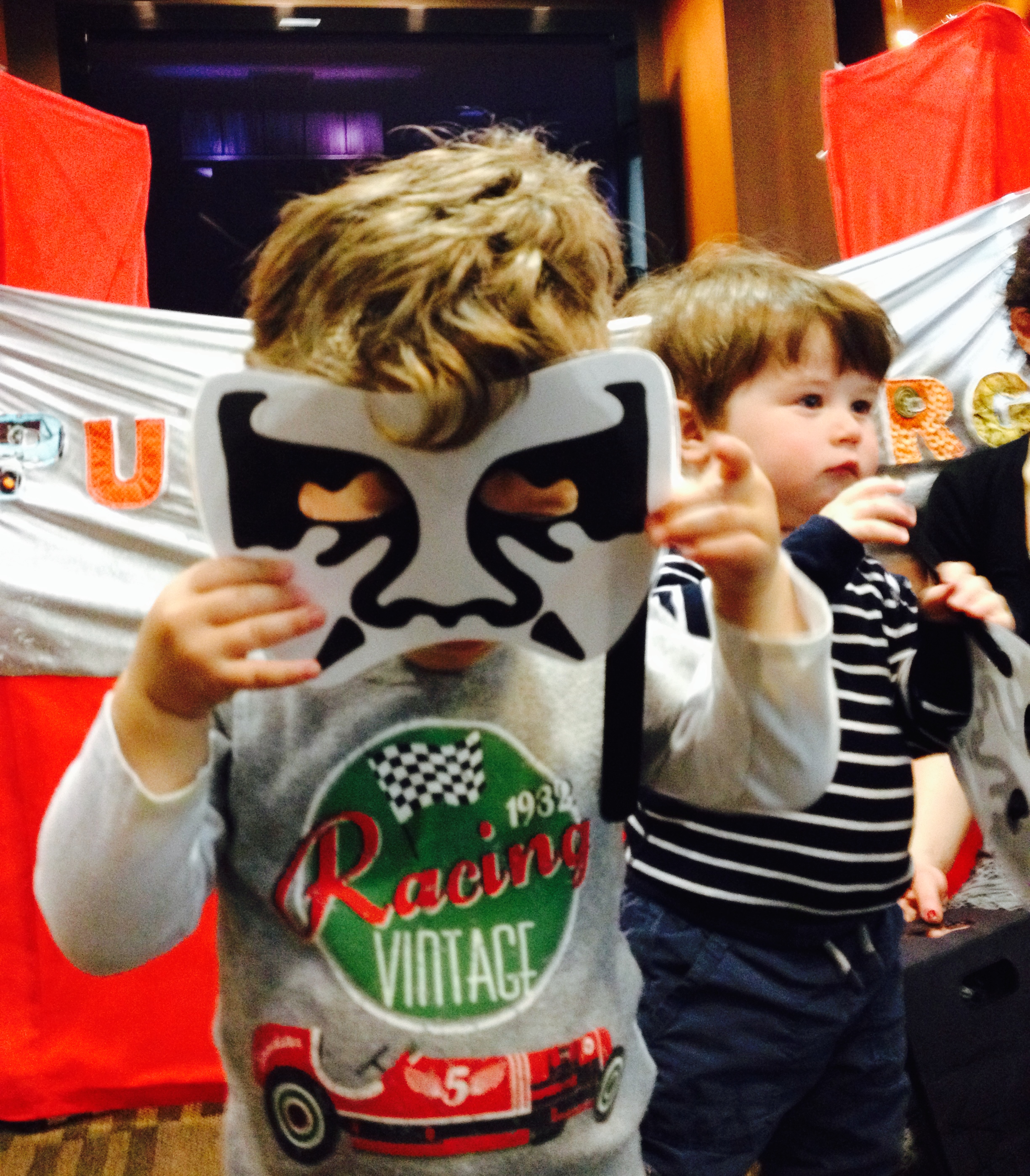 Parents have always responded ecstatically to our interactive, edgy shows, grateful for entertainment that fully engages their munchkins while reflecting their own progressive values and incorporating humor they themselves can laugh about, post about, and talk about to their friends (see above: equal rights demonstration, shattering glass ceilings, celebrating street artist Shephard Fairey). Our newest character, Kaleidoscope, is a nonbinary friend with multicolored hair who uses they/them pronouns and teaches munchkins about colors, shapes, and The Art World. In our "POP MUSIC" show, we dress the audience as BABY GAGA; we go to a club in the meatpacking district, face a judgemental puppet-bouncer, and even bust out a "fake ID," introducing toddlers to real-world, contemporary NYC culture with humor and irony. Our "Climate Change show" hosted by puppet Mark Ruffalo features Papier and Plastique Recycle Reuse puppets, an earth parachute on which we juggle C02s, and plenty of practice putting solar panels on Scruffy the Dog's Doghouse. Clementine has traveled to Egypt, Russia, France and China; some of the shows feel like a party, while others have a refreshing amount of baby political commentary or pop-culture references. Simultaneously a "class" and a "show", PUPPETSBURG provides exposure to theatrical experiences at the youngest possible age. The Puppetsburg philosophy encourages children to become citizens of both NYC and the world.
Every PUPPETSBURG performer is a theatre professional; many have advanced theatre degrees, and all of us maintain active careers as performers in Brooklyn and Manhattan. Along with being one of the best kids shows with puppets in NYC, PUPPETSBURG provides flexible, part-time work for actors; the more weekly shows, birthday parties, and special events we can schedule, the more jobs we can create.
There is so much that makes PUPPETSBURG unique, and we hope to see you at a show soon! We welcome any feedback on your experience so we can keep our shows unique and fresh. Thanks for reading!