NOW PLAYING!
We keep it FRESH with a totally different show, featuring a different story, puppets, activities, and dress-up costume #photo-op each time!
THIS SUNDAY is "PHOENIX RISING Show", which will also be our show throughout the week in Williamsburg, Dumbo, and Manhattan. Meet our handmade PHOENIX puppet who rises from the ash, in a tale of endurance and overcoming obstacles. PLUS, this show rocks one of our favorite ever #photo-ops: try on both PHOENIX VERSUS PEACOCK looks. Last week we practiced escapism with the "BEACH BABES Show," this week we face our problems head on with the fiercest of the mythological creatures. And all in a show that is engaging and relatable for infants-4yrs! The following week is a Puppetsburg classic: "Clem Joins the CIRCUS; Or, the Alternative Lifestyle Show". We can't wait to see you there ; )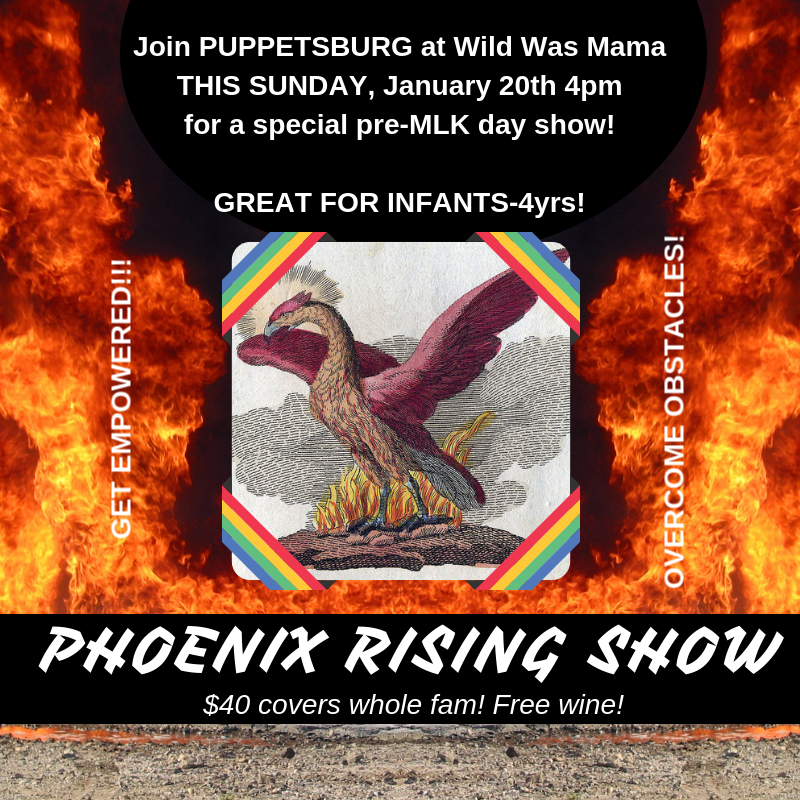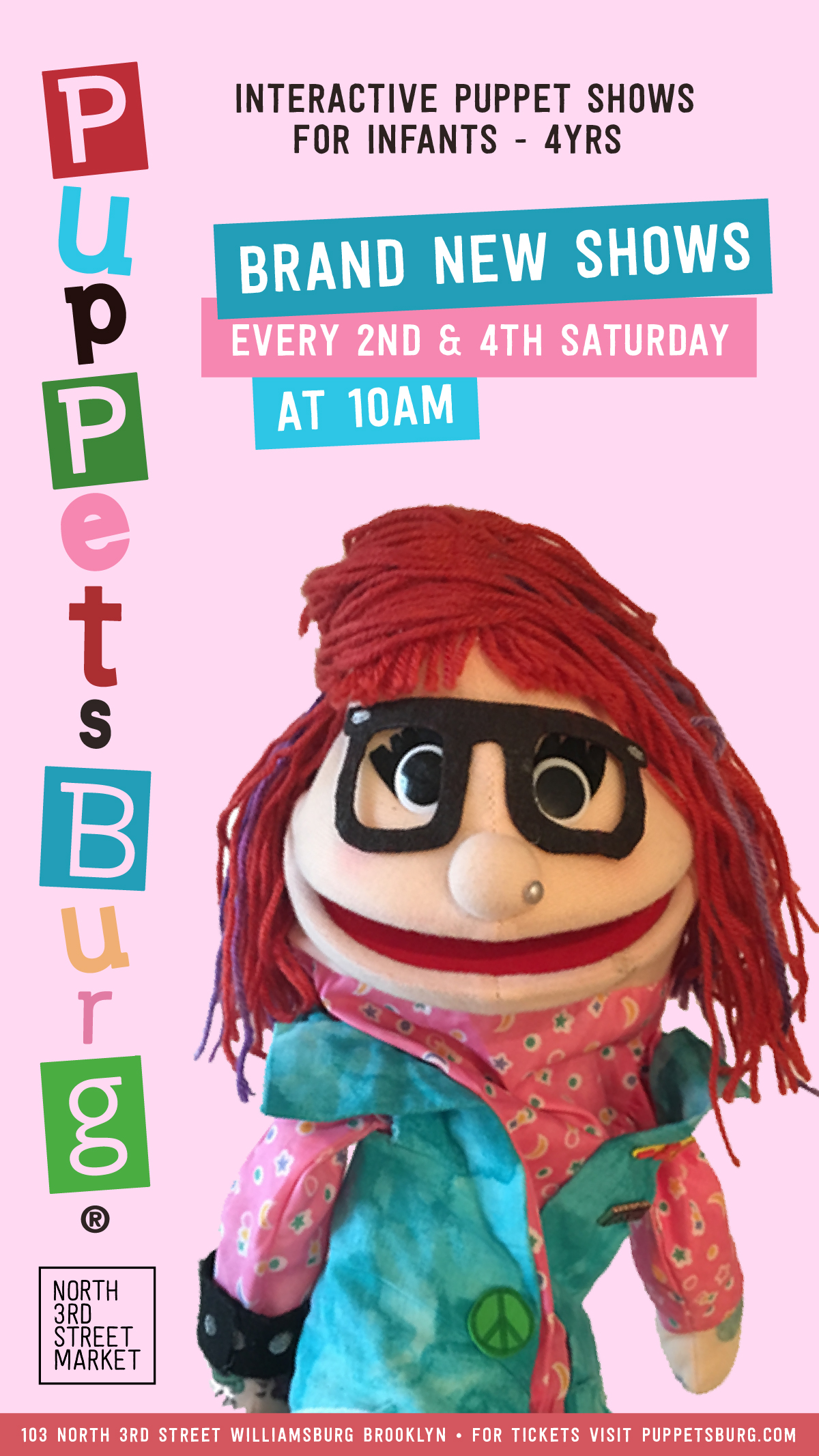 ---
UPCOMING SPECIAL EVENTS!